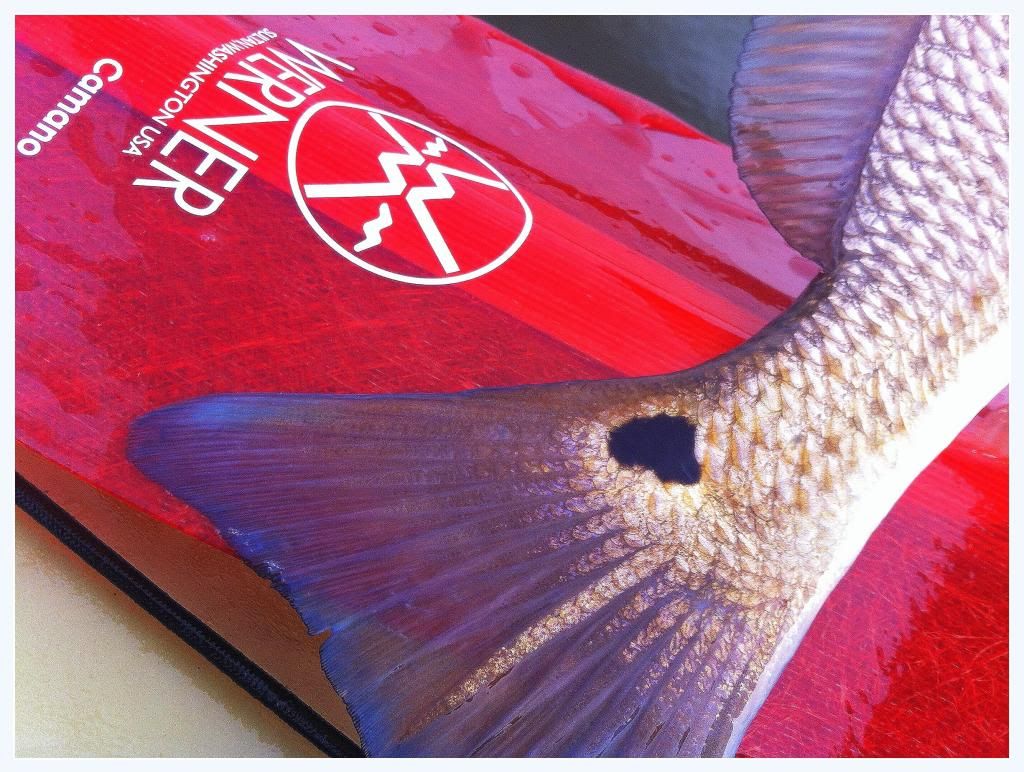 Being an active duty member of the Air Force has its ups and downs. One of the perks is being able to travel to locations that one might not visit otherwise. You could say that I was not too mad when I got a class date to attend an advanced leadership course at Tyndall Air Force Base in Panama City, Florida. I opted to drive instead of flying for one basic reason...You can't take your kayak with you on an airplane!
Hours were spent on Google Earth and talking to local kayak fisherman about the winter bite of the popular inshore species here in the pan handle of Florida. My excitement level jumped once I realized that I was smack dab in the middle of fish infested waters. It only took a couple of days in the state before I made my first trip out.
The first thing that I noticed was how clear the water was! I chose to go with more natural patterns compared to the bright colors that one might use in cloudier water. I only fished for a couple of hours but I did manage to find fish. The "poor man's tarpon" were stacked up pretty good and did not hesitate to smack my Z-Mans paddle tails.
It did not long after the ladyfish before I found a trout spot. It was a windy night but it didn't matter since I was able to stake out with my 8'
YakAttack Park n' Pole
. The bite was not crazy, but it was consistent. I was able to land a dozen specks up to 19". All in all, not a bad night for my first time fishing in Florida.
The next time out was with fellow Hook1 Crew Member, Marty Mood. I made the road trip out to Pensacola to fish some of his local spots. Like usual, we had strong winds to compete with. It was a no brainer to hide out in a little bayou to get out of the strong SE wind. Apparently the speckled trout and redfish had the same idea. Between the two of us, we probably caught 50-60 trout up to 22" and a couple of reds a piece up to 20". Everything worked; top water, paddle tails, and a popping cork with Z-Man's shrimp.
With 5 weeks left before I have to head home for Virginia, I can only hope to get on some bull reds! Hearing the stories of catching bull reds in the light line at night gets my blood pumping! Either way, it's a cool experience fishing a new location, especially when it's the Emerald Coast of Florida.
~See ya on the water!