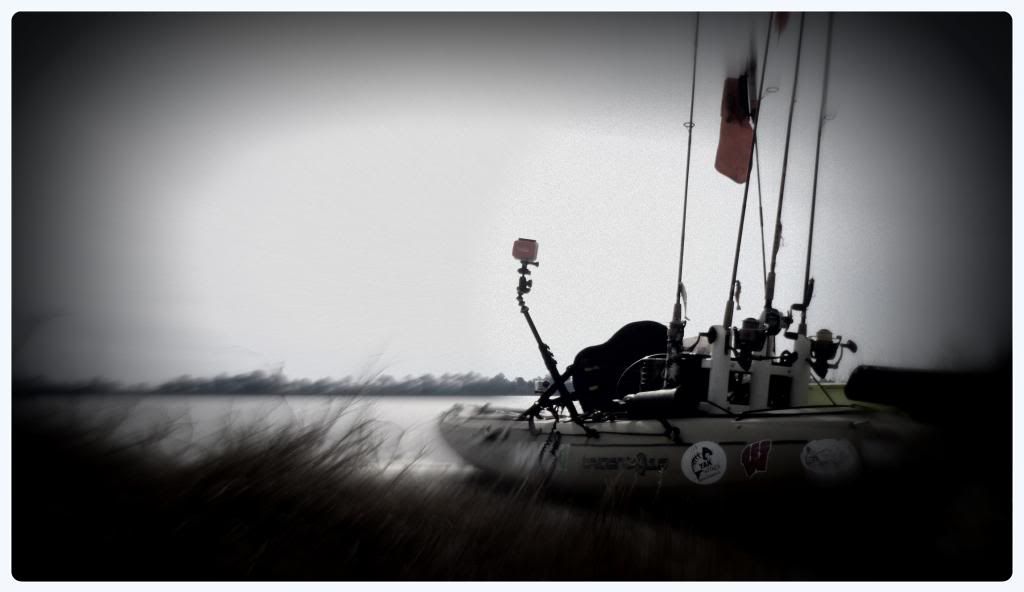 Staying in Panama City, Florida for 6 weeks has its pros and cons. The pros are that I am able to go fishing on my off time. The cons are that most of my off time is consumed by research papers, reading, and briefing preparation for my Air Force leadership class. The deeper I get into this class, the deeper I get into "homework". I took every advantage of a beautiful evening WITHOUT homework!
My plan was to hit a location close to my hotel room for trout, then hit the local bridge after dark for a chance at bull reds. See, I have had bull reds on my mind nonstop since my trip to Pensacola. Class came and went which meant it was time to get on the water. The warming water temperature had the speckled trout crushing top water! My trusty blue mullet skitter walk did his job on this evening. At one point, I was getting a fish on every cast. I ended up with 11 trout up to 19".
I left this spot with high hopes of bull reds gracing their presence in my Trident 13. I launched at the bridge to flat calm water with zero wind, almost too nice! I fished up and down the bridge for couple of hours with no luck. What kept me going was seeing a big bull red in the light line edge and having another one actually swim under my kayak when I floated into the light line. This night I experienced something that I don't think that ever have before, at least that I can remember. All fishermen know exactly what I mean when you tell yourself, "Ok, last cast". Well, I actually meant it because I had a little bit of studying to do so I only planned on fishing until 8:30. "Last cast", I told myself. I saw a little splash from some baitfish in the light so I tossed out my big jerkshad passed the splash and twitched it back. After 4 twitches, BOOM! After a strong fight, I was able to land a nice 38" bull red on the infamous "last cast". YES!!
With only two weeks left here in Florida, my time is very limited. I'm still hoping to get off shore and go after some red snapper and grouper if the weather is nice. Obviously I can't complain getting into fish like these within 5 minutes of my hotel room. Either way I look at it, I will be pumped up the next time I am on the water. One thing is for certain though...I will make sure that I say, "Ok, last cast!"
~See ya on the water!